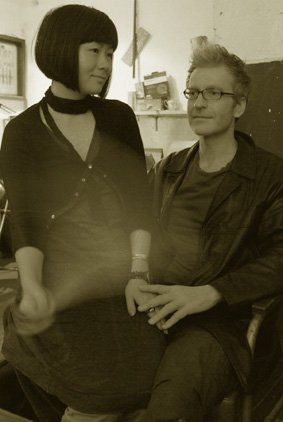 Ash Hempsall and Huang Xiao Kou are artists sharing a live-in studio in Shanghai.
This blog is simply a written and pictorial  account of our viewing experiences of the work of artists we meet along the way.
Please feel free to add your views and thank you for reading The Viewing Experience. 
艺术家艾希礼(Ash Hempsall)和黄小扣一起共享在上海的一个工作室+居住空间。                                                            
这个博客里的文章和图片只不过简单地讲述我们对于接触过的艺术作品之观看心得,只是非常非常个人的真实感受。
当然,如果您有什么不同看法,请自由参与加以评论。谢谢阅读我们的观看心旅。